5 Kitchen Remodeling Tips for Your Forever Home
When it comes to remodeling your kitchen, there is a big difference between remodeling your kitchen before selling, and remodeling your kitchen for yourself. While kitchen remodels are primarily done for the aesthetic value, they're also done to enhance your convenience, comfort, and lifestyle. This blog will go over 5 kitchen remodeling tips for your forever home.
Kitchen Remodeling for Your Forever Home
If you don't plan on selling your home, it is essential that your kitchen remodel incorporates more than just enhanced aesthetics. As we grow older, we should consider design choices that will prevent crouching, stooping, and reaching as they can pose a hazard once we reach a more fragile age. With the aging process aside, if you plan on living in your house for the long run, you'll want to make sure it's as efficient and convenient as possible! Below we'll go over a few features that you should incorporate in the kitchen remodel of your forever home:
1. Install a Pull-Out Pantry
Pull-out pantries are a great feature to include in your kitchen remodel! They allow you to see everything at once without having to shuffle things around or strain your back and knees trying to reach in. They are also space-efficient, so they're perfect for storing bulky portable appliances such as blenders, slow cookers, and more. By helping you free up your counter space, you can cook more easily and keep your kitchen clutter-free!
2. Find the Right Height for the Microwave
You should look for an optimal height and location for your microwave. Depending on the median height of those in the household, you can find a height that allows for easy reach and the most convenience for everyone. It's also a good idea to place the microwave at counter height. It's easier on your back and shoulder. But if you don't want to sacrifice counter space, you can place the microwave in a base cabinet. It's easier and safer to set a heavy plate below you rather than above.
3. Make Corner Cabinets Accessible
While corner cabinets can provide a large amount of storage, they're difficult to access. The bend-reach-lift motion is difficult for everyone, but it's especially hard on people with back problems. Reduce this type of strain by considering options that will reduce the need to bend, reach, and dig. Good solutions to this problem include Lazy Susans or slide-out shelves.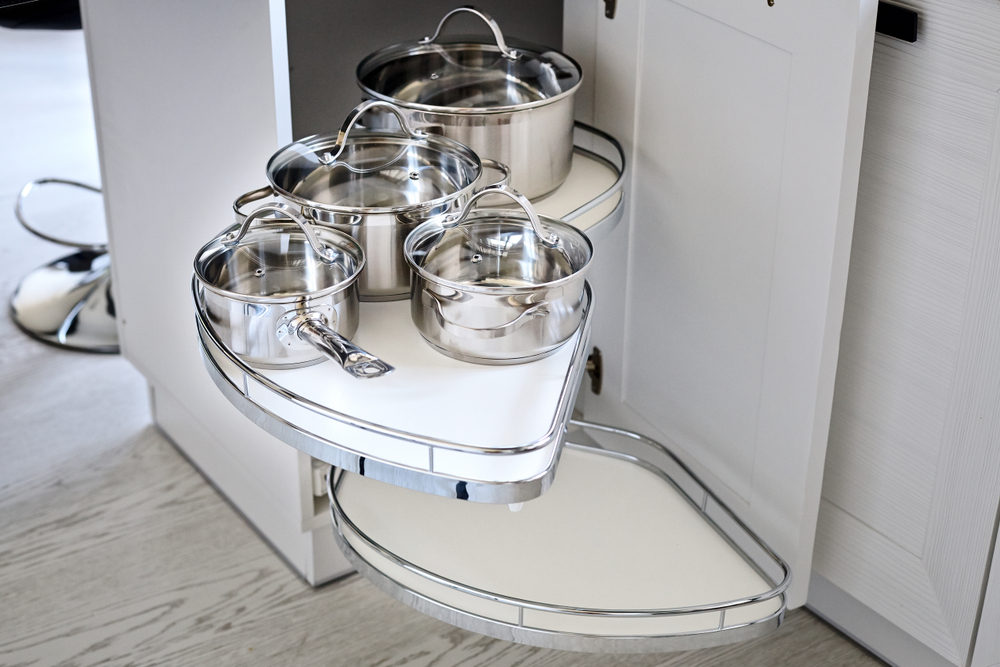 4. Drawers Over Doors
Unlike door cabinets, drawers eliminate the need to get on your knees and peek into the back of your cabinet to look for things. You will no longer have to empty your entire cabinet to be able to pull out that one pot that's located in the very back. With a drawer, you can see all of your kitchen items at once! If you plan on living in your home forever, you want to make sure the kitchen is as convenient as possible. It's almost impossible not to spend some portion of the day in the kitchen, so make this highly-used space as efficient as possible.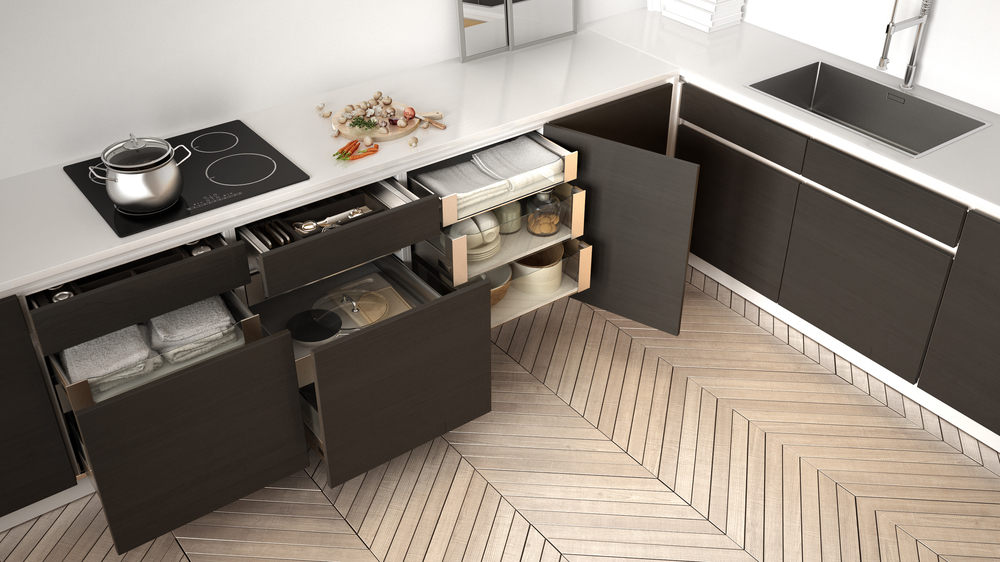 5. Keep the Sink Close to The Stove
If the current layout of your key appliances is awkward or inconvenient, you should plan on moving their location. A systematic layout usually involves having the kitchen sink close to the stove. As we age, it's difficult on our backs and arms to carry big pots full of water to and from the stove/sink. If a spill happens, you risk slipping or burning yourself. So do yourself a favor and plan on keeping these key kitchen elements close to each other.
Remodel Your Kitchen with Julz Corp
While planning for the kitchen remodel of your forever home, it is essential that you incorporate features that will make your kitchen as commodious as possible. Easier living is better living, and if you plan on living in your home forever, you'll want to make it as comfortable and convenient as possible. We hope these 5 kitchen remodeling tips for your forever home help give you ideas for your upcoming kitchen remodel. If you're ready to start remodeling the kitchen of your forever home, the expert remodelers at Julz Corp can help! We can give you tips and suggestions specific to your home! Give us a call at (760) 795-9697, or click here for a free estimate.