The Top Bathroom Trends for 2022
Is it one of your new year's resolutions to remodel your bathroom in 2022? Great idea! But before you get too deep in the planning process, it might be beneficial to know what trends will be hitting 2022. We will be seeing many unique trends that you may want to incorporate into your bathroom design. Wave goodbye to your outdated bathroom and say hello to the hottest trends of the year! Below, we've listed the top bathroom trends for 2022 so that you can get the inspiration needed to make your dream bathroom a reality!
Minimalism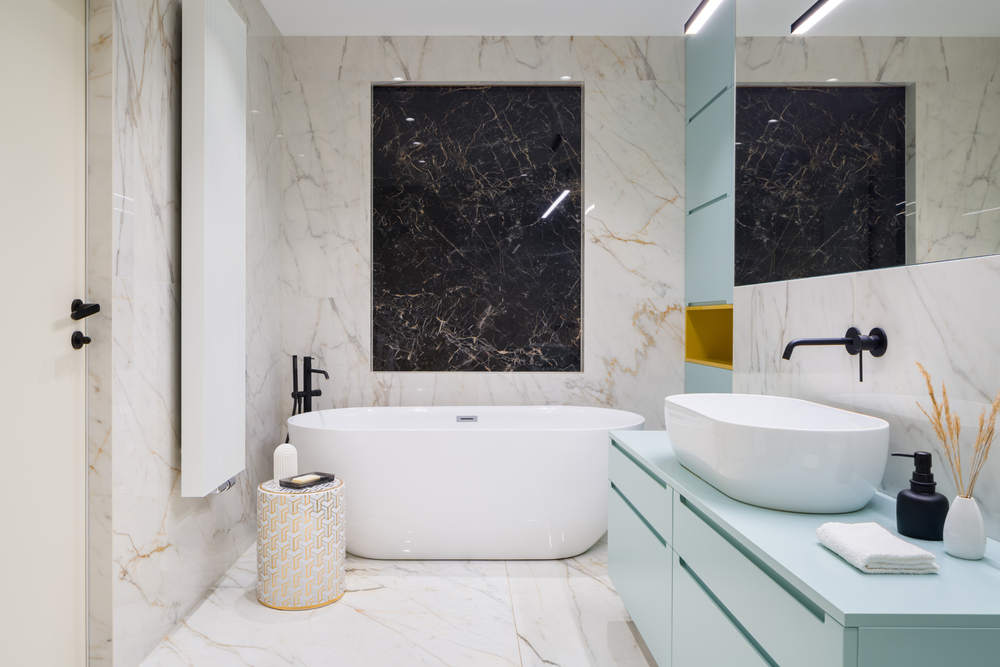 Minimalism has been a hot topic for homes, and now this trend is making its way to our bathrooms! There's no need to go overboard with your bathroom design! You can actually make it look stunning with very few things! When you're thinking of minimalism, consider furniture that begins with the entire space. Colors like white, brown, and black are often seen with this type of design. While minimalism often uses bland colors, this year, we will be seeing minimalistic design incorporate a nice touch of color to give it some extra spice. Pastel colors work really nice with minimalist bathroom designs, such as peach, yellow, green, and blue.
"Floating" Vanities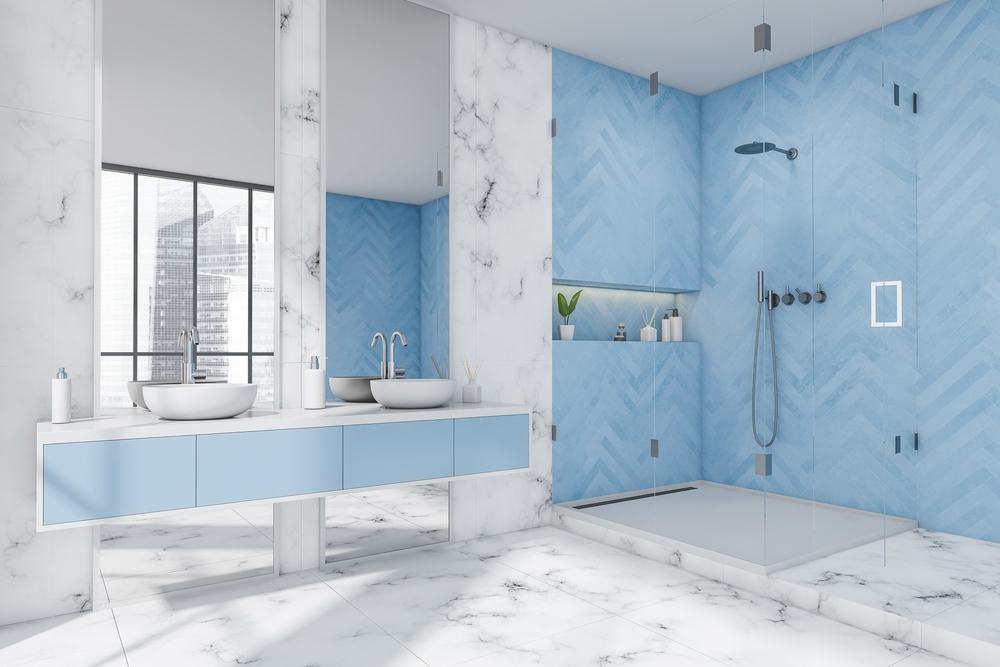 Wall-mounted vanities, also known as "floating" vanities, are going to be big this 2022! They're coming in all shapes, sizes, and configurations. This is where we can get creative and give out bathrooms a more custom look! You can get them in white, black, wood, and even bright colors! Remember how 2022 will be bringing a little extra color into our bathrooms? This is where you can give your bathroom a personal touch! Whether you want to go with your favorite color or prefer to go with a classic like white, this is where you get to greatly influence the look of your bathroom remodel. Wall-mounted vanities are also spacious, making them great for bathrooms of all sizes, big or small!
Multipurpose Storage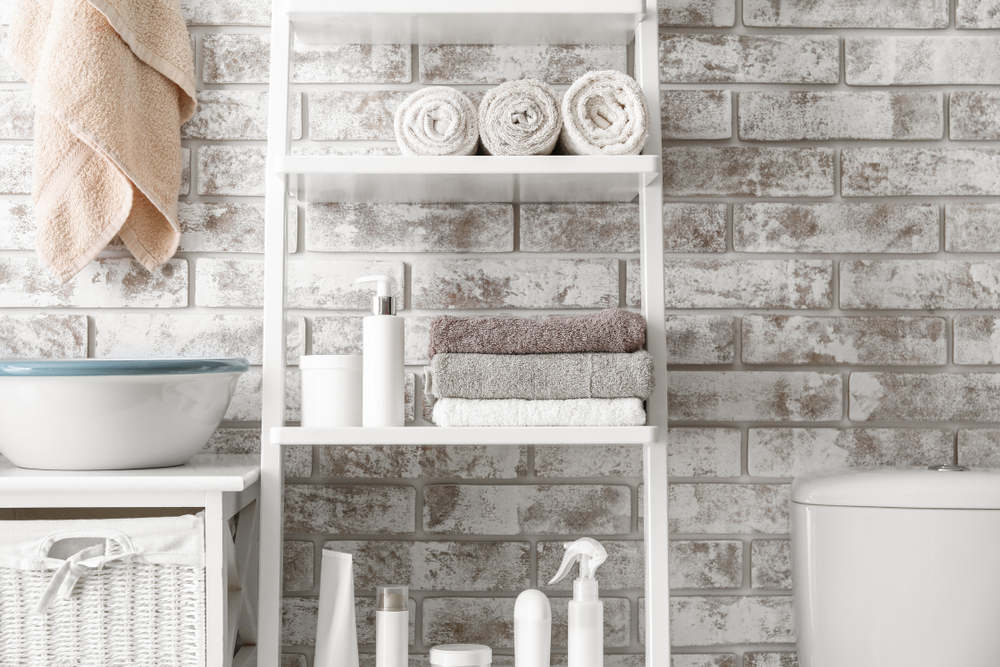 The need for better-functioning spaces is making many homeowners rethink the existing layout of their homes. With minimalist design on the rise, the need to keep our spaces cleared of clutter will require some creative multipurpose storage spaces. Storage doesn't also have to be hidden, and out of sign, it can be integrated into the design. You can neatly stack your bathroom towels, toilet paper, and display your hand soaps.
Integrated Technology
With the rising popularity of touchless faucets and smart toilets, technology is starting to be integrated into bathroom designs for more efficiency and comfort. Integrated technology that will be hot this 2022 includes wall-mounted interfaces, tech-savvy showerheads, and heated flooring. Bathrooms will start to get a little fancier this year, so get ready to want to spend more time in the bathroom!
Gold Hardware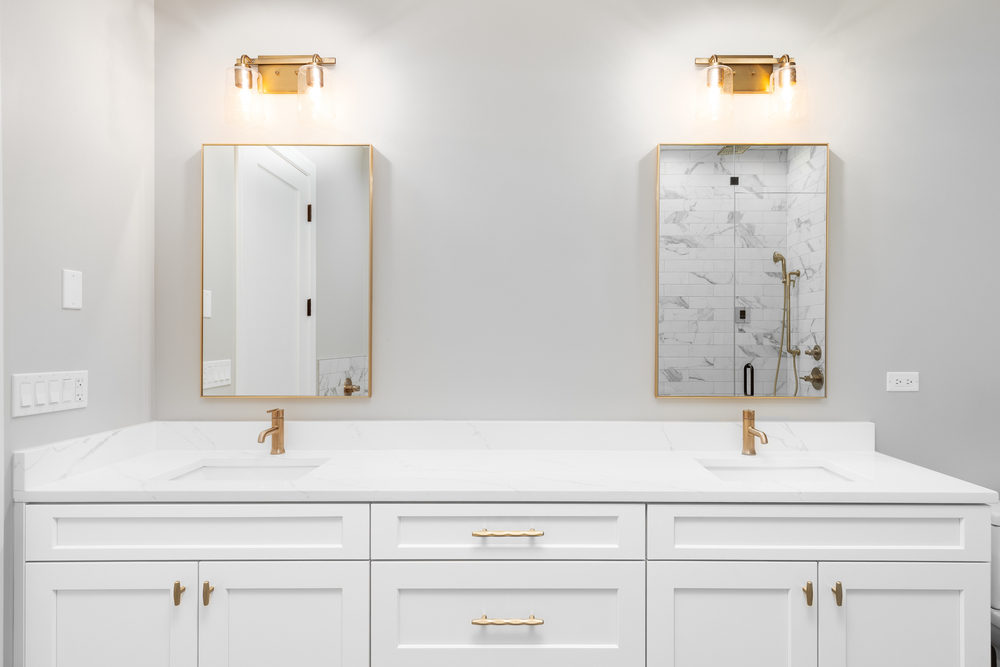 The color gold can give any space a nice touch of elegance and glamor. The same goes for your bathroom. The use of gold hardware in bathrooms will be big this year. Gold hardware is a classic that will never go out of style. This type of hardware provides spaces with a luxurious look that immediately grabs people's attention. Gold hardware is not only stylish but also straightforward to implement into your design. The great thing about using this finish for hardware is that it'll go well with almost any other finish or color in your space. If you ever feel tired of using a color in your bathroom, you'll be happy to know that gold will elegantly blend in with any ambiance!
2022 is the year where bathrooms will get a little fancier and personalized! With minimalist designs and a little kick of color, bathrooms will become an essential design element of our house! We hope this list of the top bathroom trends for 2022 helped you get ideas of how to remodel your bathroom this year! If you're looking to remodel your bathroom, we can help make it happen! Give us a call at (760) 795-9697, or click here for a free estimate!