Bright and Airy Kitchen Design Ideas
Whether your kitchen is small, dark, or uninviting, you can transform its appeal with a bright, light kitchen design. Bright kitchens that convey a very clean and classic look will never go out of style. The best kitchen environments are those that are well-lit and provide an inviting atmosphere. If your kitchen is the opposite of this, then maybe it's time you give your kitchens a few changes. This blog will go over a few bright and airy kitchen design ideas to help your kitchen achieve a more inviting, spacious look.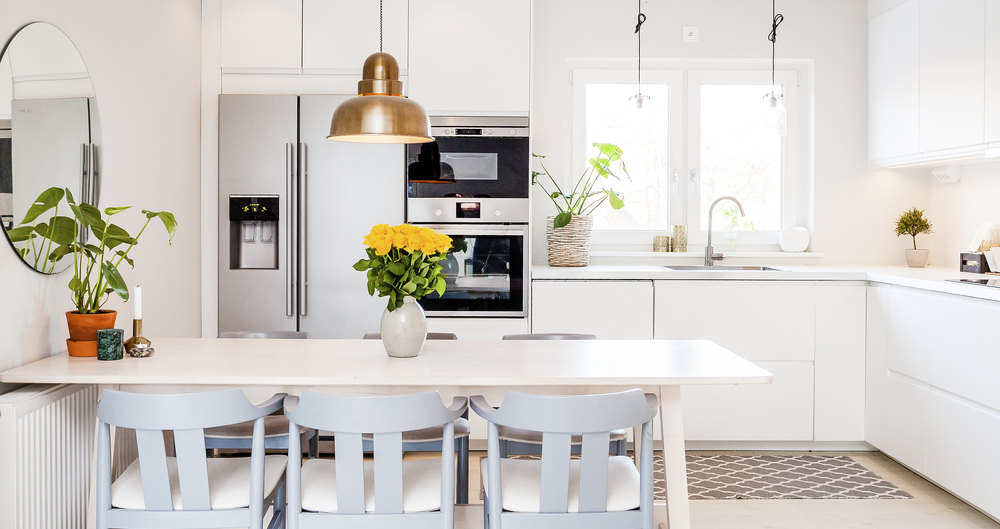 How to Create a Bright and Airy Kitchen
The kitchen is the place in the home where people gather together for food and conversation. It's a core part of any home, and if it feels small, dark, and uninviting, then it's time to transform the kitchen's concept into a bright and light one. Kitchens aren't always large and spacious, so why not make it seem like it is with the use of light kitchen designs that can make any kitchen look more pleasant and refreshing. Below are a few kitchen design ideas to help you achieve this effect:
Use White as Your Base Color
If you have a small kitchen, then opting for a white kitchen design can help make it look more ample. The color white reflects more light, making your kitchen seem larger than it really is. Kitchens with very little lighting should opt for this color as it's best for brightening up an area without the need for much light. If you have dark cabinets and bad lighting, the kitchen will only look smaller. When you include white on countertops, cabinetry, walls, and the ceiling, you can create a seamless space without boundaries or edges.
Add Contrast to Your Cabinets
A completely white kitchen isn't always the best path. It can make it feel monochromatic and stark. Adding a secondary color gives your kitchen a nice contrast while preserving the bright and open vibe of your kitchen. For example, you can have your cabinets be white while your island is a different color, giving your kitchens some added personality and dimension. You can also implement the use of natural elements, such as wood, to add warmth to your kitchen and avoid having a blinding kitchen.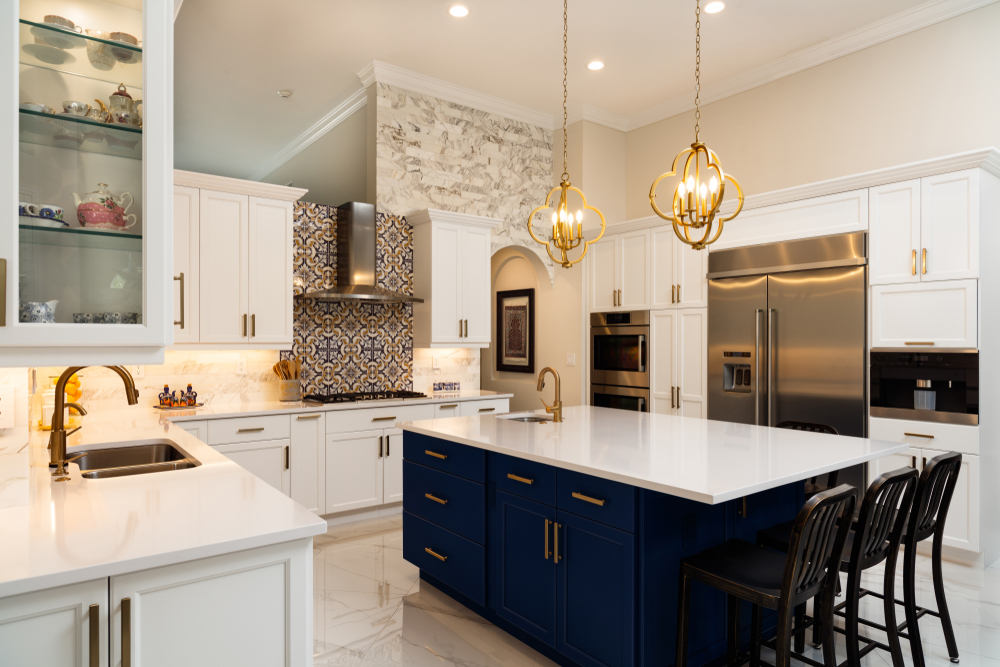 Optimize the Layout
If your kitchen is formatted in an unconventional way, sometimes changing the layout can completely transform your kitchen. You might be able to add a window on an exterior wall and bring in more natural light. If adding a window isn't an option, you may find that relocating certain cabinets and appliances can help create an open area and allow for natural light sources to better bathe your kitchen.
Minimalism
Many times, there is a tendency to over-clutter the kitchen with appliances, pots, plates, and more. You can instantly make your kitchen seem more airy by storing all your items into cupboards and cabinets. The fewer items on the counter, the better. Of course, it's nice to have a few appliances and decor on the countertop; however, keeping the area mostly clear is best. Adding plants and wooden elements can add some life to your kitchen while keeping it bright and tidy.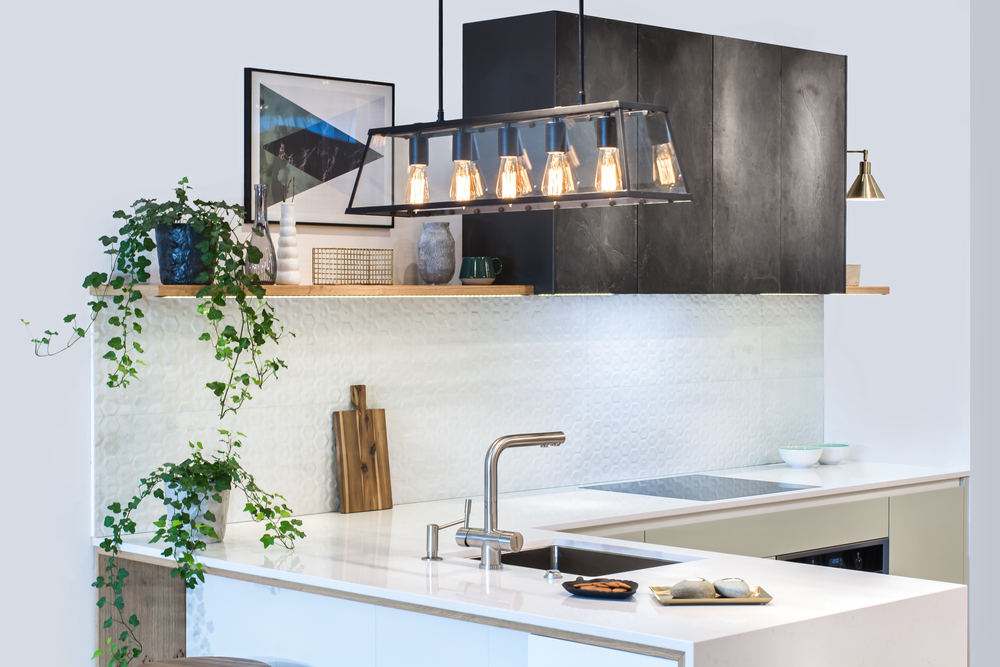 Have Fun with Lights
Lights are a fun way to add some personality to your kitchen. Whether you want the modern look of recessed lights, or a unique centerpiece that grabs the attention of all who visit, there are no limits to how you do your lighting. Oversized fixtures are a growing trend in kitchen lighting, so don't be afraid to choose fixtures that make a statement.
There are many different kitchen designs trending here and there; however, you can never go wrong with a bright and light kitchen design. This concept fits with every kitchen type and will always be a classic. We hope this blog helped give you ideas on ways you can make your kitchen more bright and airy. If you're looking to transform your kitchen, the remodeling experts at Julz Corp can help you get it done. We have years of experience and have the capability to make your dream kitchen a reality! Give us a call at (760) 795-9697 or click here for a free estimate!