Does a Kitchen Renovation Increase Home Value?
The kitchen is one of the spaces in a home that people spend the most time in. Whether you're a cook freak that spends hours cooking the most exquisite dishes, or the entertainer that loves inviting guests over for dinner, we all use our kitchen every day! That's why it is important that its appearance and functionality are top-tier. When a kitchen is outdated and inefficient, it will not do you any favors, especially if you're thinking about selling. Because kitchens play such a vital role in a home, homeowners tend to start with it when making home improvements. But does a kitchen renovation help increase home value? Keep on reading to find out!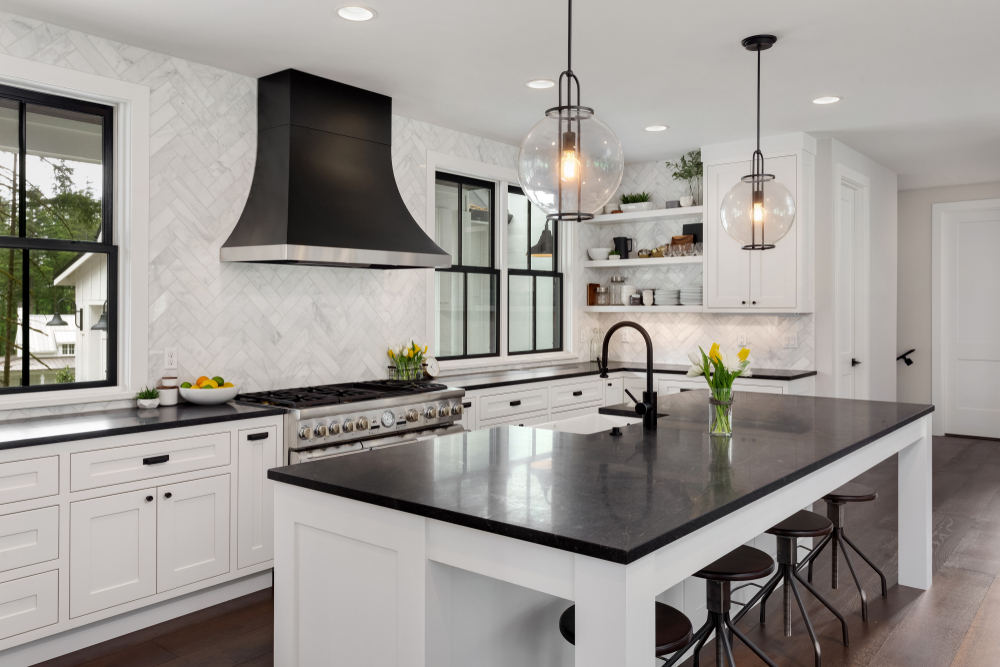 Kitchen Renovations
Kitchen renovations are one of the most popular types of home improvements in the world. In fact, it ranks as the 3rd most popular type of home improvement, according to the National Association of Realtors (NAR). When homebuyers are looking for a house, the very first thing they pay attention to is the kitchen. For many, it is a determining factor in their home search. That's why it is essential that you upgrade your kitchen if you're looking to sell. However, while kitchens sell homes, do they actually increase your home value?
Does a Kitchen Renovation Increase Home Value?
In simple terms, yes. Kitchen renovations will increase the value of your home. It's an element that is vigorously sought after by homebuyers. However, increasing home value and getting a hefty return on investment isn't the same thing. You have to carefully plan out and evaluate whether the expenses will be offset. That's why you should focus on the kitchen updates that add a lot of value. There's no need to start your kitchen from zero. If you're looking to stretch your dollar as far a possible, you should focus on the following kitchen updates:
Repainting Cabinets and Adding New Hardware
Cabinets are one of the most expensive parts of any kitchen renovation, usually accounting for 30% of your total expenses. However, you can spend around one-tenth of that by opting to work with your existing cabinets. All you need is paint and hardware. You'd be surprised by how a fresh coat of paint along with elegant new hardware can transform your kitchen in a flash! With a few extra bucks, you can install trim to make short cabinets reach the ceiling. It's an easy way to add height without needing to redo the whole cabinetry.
Swap Out the Countertop
Kitchen countertops are a focal point that can stand out in all the right ways—or all the wrong ways. As such, you'd be making a wise choice by putting in some of your budget on the countertop. Not all nice countertops have to be expensive! You can look for materials that are less costly but can still provide a clean, modern aesthetic that will wow all potential homebuyers.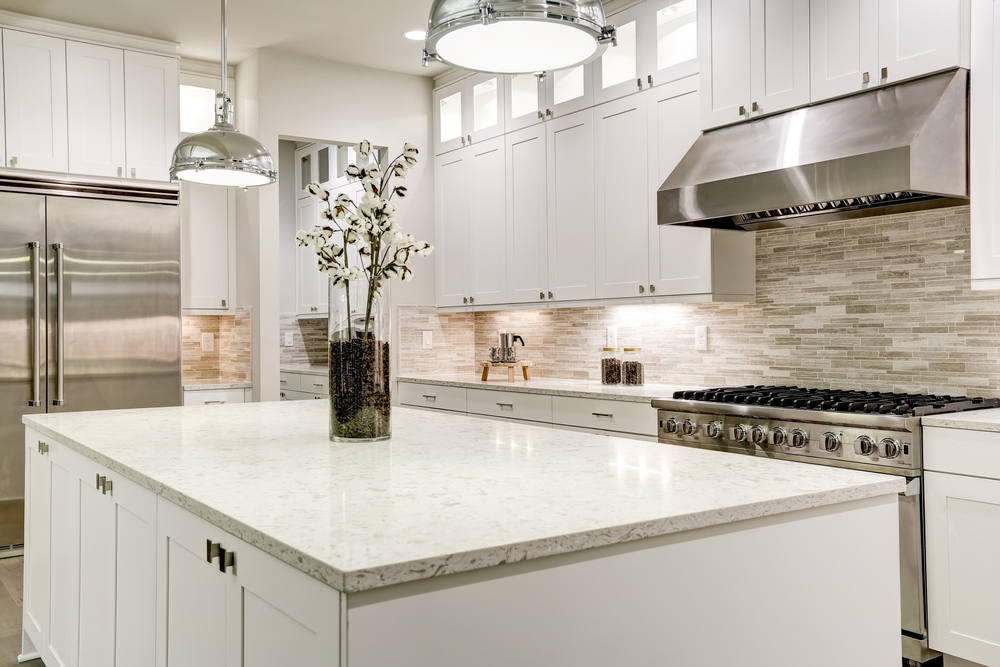 Put in New Light Fixtures
Light fixtures act as a prominent feature to any room, especially when it comes to the kitchen. An awestrucking fixture will make a great first impression on potential home buyers. They are one of the elements that set the tone for the look and feel of the entire space. It's a good idea to bring in an electrician to guide you on what fixture types are possible with your existing wiring.
Add a New Kitchen Sink
Did you know that putting in a new kitchen sink is one of those updates that give you the most bang for your buck? All homeowners spend a lot of time in the kitchen sink (whether they like it or not) and will immediately notice if it lacks utility or style. For not too much money, a sink will add a nice, thoughtful touch that buyers will surely appreciate.
Is a Kitchen Renovation Worth It?
If planned out correctly and designed appropriately, a kitchen renovation will absolutely be worth it! However, if you don't want to gamble on the chances, it is best to get your kitchen renovated with a kitchen remodeling expert. They'll help you format it correctly and renovate it in a way that will be the most beneficial to your kitchen. The expert home remodeling team at Julz Corp has over 45 years of combined experience helping homeowners renovate their kitchens. If you're looking to increase the value of your home with a kitchen remodel, we can help make it happen! Give us a call at (760) 795-9697 or click here for a free estimate!