Kitchen Remodeling in Del Mar, CA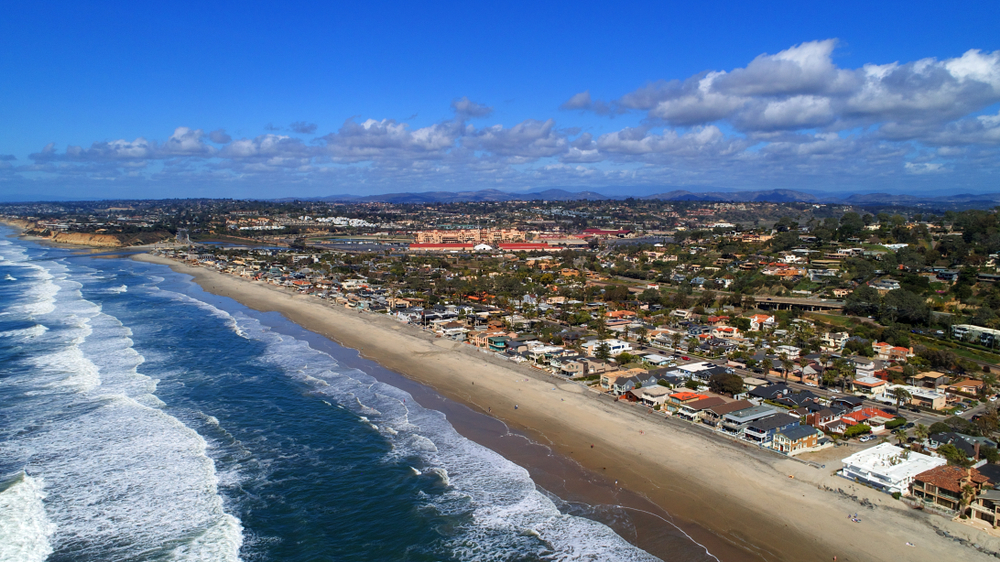 Del Mar is a beautiful beach city in San Diego County with a population of 4,329. Colonel Jacob Taylor originally purchased the land with a vision of building a seaside resort for the rich and famous. During the movie industry's golden era, Del Mar was a getaway retreat for Hollywood's biggest movie stars. They would come to enjoy the beaches, peaceful atmosphere, and thoroughbred horse racing at the Del Mar racetrack. The Del Mar Racetrack bring exciting thoroughbred horse racing events in the summer and fall. During the summer, they also host the widely popular San Diego County Fair, along with many other events during the year like the KABBOO Del Mar music festival. The area includes many renowned restaurants, incredible views of the beach, luxury and beach hotels, farmers' markets, and unique shops. 
The Del Mar climate is a Mediterranean-subtropical climate with warm summers and mild winters. The temperature rarely exceeds 85 °F or falls below 41 °F. In summer, the temperature high is around 73 °F, and during the winter, the low is around 48 °F. It averages 12 inches of rain and has 264 sunny days per year. 
With 10 years of established business and over 45 years of combined experience, Julz Corp provides top quality materials along with unbeatable delivery times and excellent customer service to Residential & Multifamily Communities. From complete home remodels, to flooring, bathroom remodels, kitchen remodels, and everything in between – Julz Corp can do it all!
Whether you live here permanently or have a vacation home getaway, Del Mar is an incredible area. For 10 years, we've been helping homeowners in Del Mar create the home of their dreams. For your next bathroom and kitchen remodeling project, you can count on us! To request a Free Consultation, please contact Julz Corp at (760) 795-9697.